Synopsis
Ford v Ferrari – A Change Of Pace For The
24 Hours of Le Mans.
A movie about Ford defeating the continuous dominance of Ferrari in the most prestigious car racing event 'The 24 Hours of Le Mans'.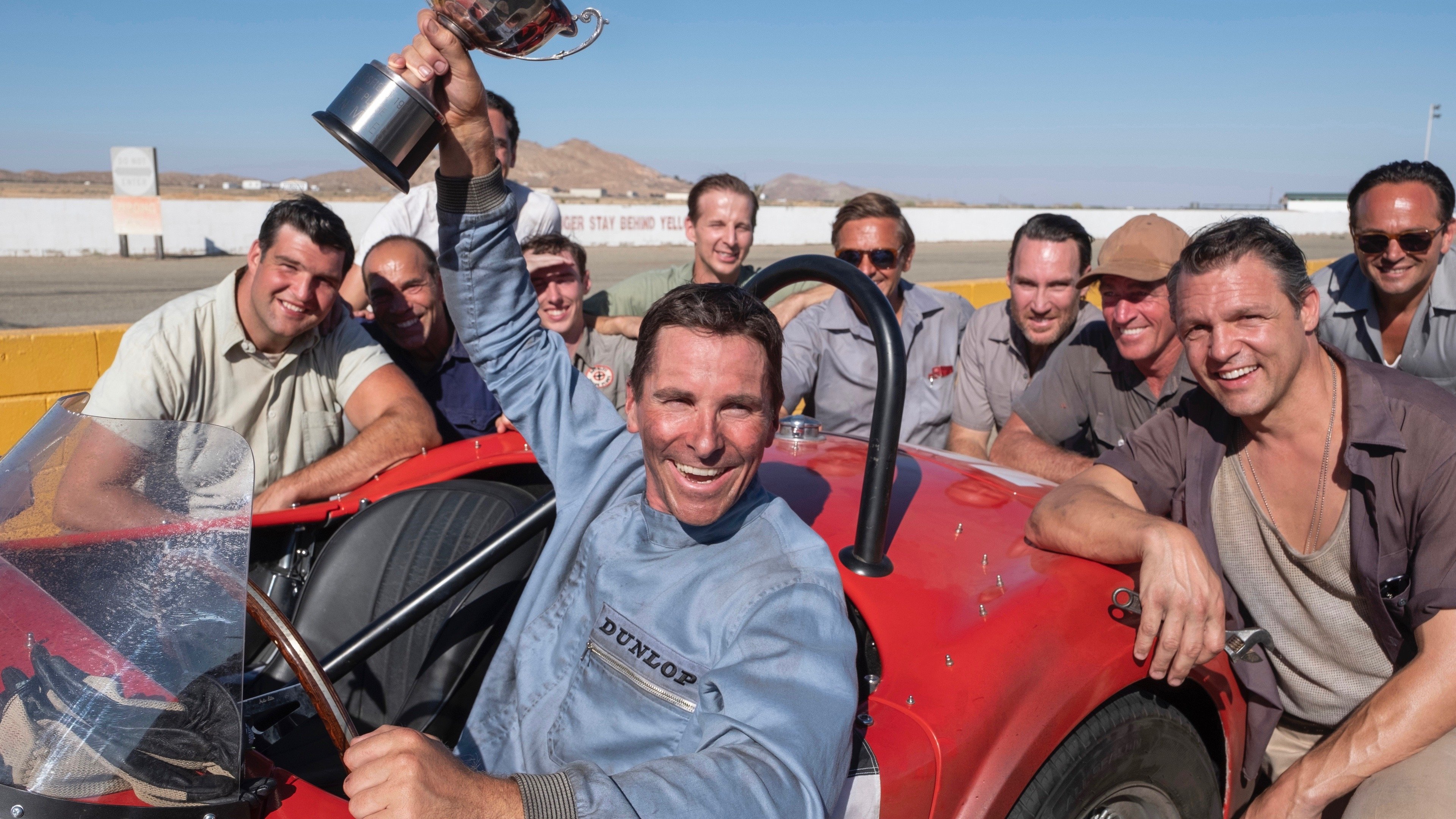 Overview:
James Mangold's narration of Ford's challenge to build a car that defeats Ferrari in a reputed car racing event 'The 24 Hours of Le Mans' in 1966 is a mastery in racing movies. In addition, the movie is administered so sharply focusing on pure entertainment powered by zesty acting and diligent direction.
Back in 1963, Ford Motor Company comes with an idea to boost their sales among young customers. Lee Iacocca (Jon Bernthal) the vice president of Ford Motors proposes an idea to participate in the 24 Hours of Le Mans. Therefore Ford Motors tries to acquire Ferrari; however, the deal fails as Fiat offers a more profitable value. As change is inevitable; Inflamed Henry Ford II (Tracy Letts) decides to build a car that defeats Ferrari at Le Mans.
Matt Damon plays Carroll Shelby, Owner of Shelby American. An erstwhile driver who won Le Mans in 1959 but was forced to retire due to his heart condition. Soon the Ford Motor Company to compete Ferrari at the 24 Hours of Le Mans race approaches Shelby. Ford with full confidence aspires that their victory will boost their car sales among young buyers. Carroll Shelby is assigned to build and race the new car. In turn, Shelby outreaches an old friend Ken Miles.
All Sides To Build The Bridge:
Christian Bale played Ken Miles a professional race car driver and a builder himself. Shelby and Miles both together test the Ford GT40 Mk I working on its design flaws until its race-ready. Caitriona Balfe played an excellent role in Miles's wife. The screenplay by Jez Butterworth, John-Henry Butterworth, and Jason Keller is magnificent. James Mangold is however popularly known for directing films like Logan (2017), Walk the Line (2005) and Kate & Leopold (2001), but Ford v Ferrari is yet another expert level of craft.
The movie shows excellent chemistry between Damon and Bale especially, the relationship between Bale and Noah Jupe, who plays Miles' young son, is extremely touching. Meanwhile, Tracy Letts plays the role of Henry Ford II and I probably cannot forget to mention the memorable performances from talented actors Jon Bernthal and Ray McKinnon who played as allies of Shelby's.
The racing scene in Ford v Ferrari is stunning. The locations, screens, and sound are deadly combinations of the racing environment. Phedon Papamichael's amazing job in cinematography puts you right in the middle of the races in dynamic ways. The framing, characters, and story perfectly fit the motive of the movie.
Ford v Ferrari in theaters on November 15th surely ensures a thrilling ride.
---
Original title
Ford v Ferrari
IMDb Rating 7.4 1,106 votes
TMDb Rating 7.9 17 votes