25 Best Bollywood Movies Of The Last Decade (2010-2019)
25 Best Bollywood Movies Of The Last Decades, It's the end of a decade. These are our list of the Best films of 2010s Decades. 
Note: Not in any order of preference
1. Talvar

(2015)
---

Talvar is based on a 2008 double murder case in which a teenage girls and her family servant were found murdered and her parents were convicted of the crime. It is an intriguing well-acted murder case drama. that has a bleak and realistic look to it and addresses important issues about India's justice system the way prejudices play a big part in it and it also inhabits some strong criticism of the media coverage so I would definitely recommend it.
2. Shahid (2012)
---
Directed by hansel Mehta and produced by Anurag Kashyap shahid is about a biographical film based on the life of a lawyer and human activist Shahid Azmi. who was assassinated in 2010 in Mumbai. The film traces the breathtaking journey of a poor citizen who became unlikely Masiha for human rights and in an aspiring tribute to the human spirit. Shahid is a fitting tribute to the national hero who gave life to innocent people.
3. My Name Is Khan (2010)
---
It is a beautiful and great movie. one of the Best Films of Shahrukh khan. He has done brilliant acting in it. The best thing about this film is the story and it's very deep and emotional. It makes you think about society. This is not a typical Bollywood movie it contains the soul of humanity. The movie conveys the brave and truthful message to our society that every person must watch This film.
4. Lakshmi (2014)
---
Lakshmi is Dark, Disturbing, Realistic and A Must Watch Film. This film is based on the real-life story of a teenage girl. We know Nagesh Kukunoor for his different kinds of films like Hyderabad blues. There are many scenes which are shocking This movie is very Top-notch and breathtaking it will make you cry several times.
Andhadhun is a light comedy crime thriller film directed by Sriram Raghavan. The movie comes with so many twists and turns around every corner. The screenplay is outstanding, it never makes you bore for a single minute. It is entertaining as hell not only well made directed but the actors are fantastic. Within 140 films has nailed it.
6. Gangs of Wasseypur

(2012)
---
This is one of the greatest gangster films in Indian history. it's so realistic and perfectly directed by Anurag. Character introduction of this cinema is just wow and nothing can get better than that. It is terrific. All the characters are so beautifully portrayed by all actors. It very smarty tells the audience all about the way Indian coal mafia has progressed over the years, the gang wars, the politics. Obviously there is a lot of slang. The camera angles, especially the final sequence is superb.
7. Queen (2013)
---
Queen is a full-on entertainment film. It was the best film of 2014. The best thing about the movie is the screenplay, direction, and performance of Kangana. This 'queen' will surely rule your hearts! it was beautifully shot beautifully acted and you know the music was great everything was just it was a nice all-around package but for me what I take most from it is like just the philosophy that the film is inviting conversation.
8. Bajrangi Bhaijaan

(2015)
---
It is Salman Khan and Nawazuddin Siddique starrer film. Beautiful messages given by film "the power of love can bring people together". Your eyes will get wet after watching this very heart touching and lovely movie. This is one of the best movies of Salman khan in recent years. he has pulled this difficult character with so much ease and Nawazuddin Siddique also. Every Indian and Pakistani must watch this film.
9. Raman Raghav 2.0 (2016)
---

The film is inspired by serial killer Raman Raghav. Raman is played by Nawazuddin Siddique who usually kills people for pleasure. Nawazuddin Siddique is a gem and he proved yet again in 2.0. He played a purely evil character. some of these scenes are so disturbing and psycho character. Anurag Kashyap as always done a good job, He takes into a dark and evil world.
10. Tanu Weds Manu: Returns

(2015)
---
This movie is better than his prequel. The movie is damn funny and entertaining. The main thing about a movie is Kangana has played two roles and actually both look different as per character and visual. This movie comes with amazing songs, super performance, amazing acting, and Direction as well.
11. Tumbbad

(2018)
---
The first Indian film ever to open the prestigious International Venice Film Festival Critics Week. The film is scary, thrilling and, rapaciously greedy. A story about greedy human nature, who goes deep and deep to search for treasure without worrying about life. Soham Shah in the leading role with Mohammad Samad and Anita data in supporting roles and the story revolves around an old myth surrounding the goddess of prosperity. The background score of the movie makes a great experience while watching it.
12. Once Upon a Time in Mumbaai

(2010)
---

This is the best glamorous mafia film of this decade which sets in the 18s and 19s era. This is Ajay Devgn and Imran Hashmi's Best Film. Both have done a brilliant job. we might find it surprising that it's a love story in an underworld film that stays with us much after it's over. Songs of the film are also evergreen.
13. Hindi Medium (2017)
---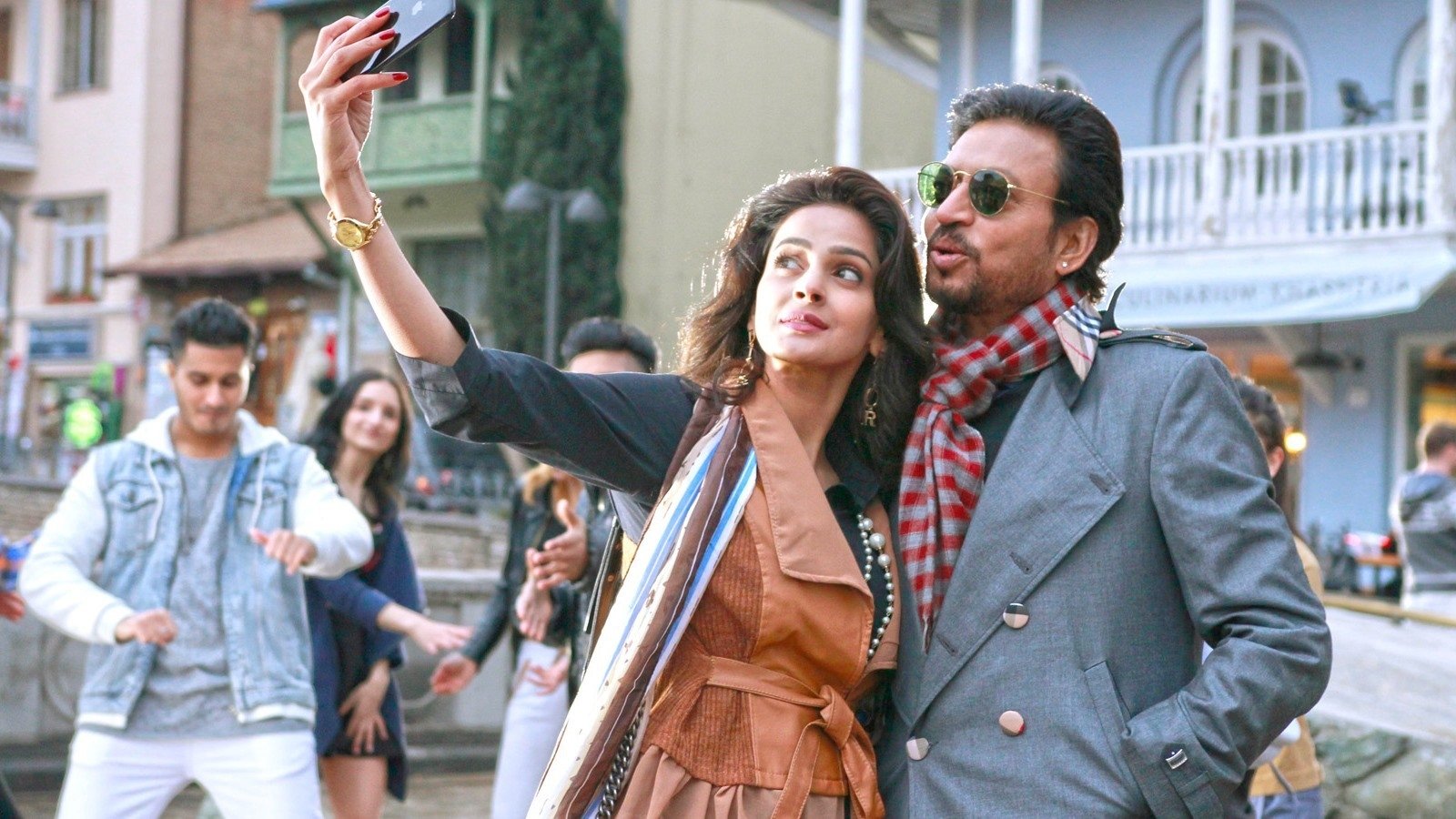 Saket Chaudhary directed and  Irrfan khan and Saba Qamar starred Hindi Medium is about the eye-opening society of India through his comedy and drama genre. The film is about- education in India. The film also shows us the difference between society. It is very simple and beautiful. Comic timing is very accurate and brilliant that makes you laugh and think about reality also.  
14. Tamasha (2015)
---

Tamasha is an Amazing Film. Both Deepika and Ranbir has done a brilliant job. The performance of Deepika and Ranbir is heart touching and absolutely believable. The story is very simple and unique too. Imtiaz Ali directed this film very brilliantly. Music: Which giving by living legend A R Rehman that is so special. This is the best story I have ever seen. 
15. Gully Boy (2019)
---
Gully boy was Official entry to Oscar for a foreign film. Gully boy inspired by "Divine" and "Naezy" underground rapper of Bombay. The best thing about this movie is the story and performance by an actor. obvious Zoya Akhtar made this film masterpiece of 2019. This is a realistic film you can see Bombay culture, slang and many more.
16. Raanjhanaa

(2013)
---
It is a Dhanush debut film in Bollywood. The best friendship bond we can see in this film. The Whole film is packed with entertainment music, drama, emotions and, etc. Raanjhanaa is like a beautiful painting that highlights the emotion of love along with other emotions that string out of intense love film.  Lead actor Dhanush and Sonam have done a terrific job supporting performance is superb especially friends played by Zeeshan Ayub Ayub and Swara Bhaskar. the story is unpredictable which keeps things interesting.
17. Bajirao Mastani

(2015)
---

Bajirao Mastani is based on  Great Maratha warrior Bajirao Peshwa. The performance of Deepika is Outstanding. she delivers his career's best performance these eyes capture beautifully that anguish of a man who in. Sanjay Leela Bhansali painted his canvas with gold. every short looks so royal and breathtaking. 
18. Pink (2016)
---

Aniruddha Roy Chaudhary's pink blew my mind. The first half is about crime mystery thriller and the second half is about courtroom drama. It is a very interesting and worthy film. Every man should watch this film. These kinds of films are really important to our society. They are not to be taken lightly.
19. Rockstar (2011)
---

Rockstar is Ranbir Kapoor's best film till now. Film is showing different life shades of actor character and Ranbir has justified each shade of his character through his Brave and mature performance. He has taken his acting to the next level. Plus the point of this film is music. 
20. The Lunchbox (2013)
---

The Lunchbox is the most honest love and a real love story to come out of Bollywood in ages. The director has a think about all aspects of reality like a wonderful sense of place and real-life going on – the city, the trains, corporate offices, flat. It's full of comedy and humanity. It is a perfect example of a unique story. 
21. Special 26 (2013)
---

It is inspired by a true event that took place in 1987 when a group of 26 people posing as CBI officers which are short for the Central Bureau of Investigation executed an income tax rate on the jeweler in the Mumbai Opera House. special 26 very elegant and enjoyable in itself that 80's setting is one of the highlights it's warm and nostalgic and it feels just so comfortable Akshay Kumar does a great job. 
22. PK (2014)
---

PK is the fifth highest-grossing cinema of Indian history directed by Rajkumar Hirani. It is a film about fake people who take the money and under the name of god. This is really great movie. Aamir Khan's acting like he does not break character once. Pk is a magical journey you should watch.
23. Drishyam

(2015)
---
Drishyam is Ajay Devgn and Tabbu starrer suspense thriller film with a simple family background. When Goa's IGP's son goes missing, the police suspect Vijay, a local businessman, and his family's involvement. They try to look for more evidence to confirm their suspicions. Every scene of this movie is engaging and keeps the edge of the seats. Each character comes with surprising elements.
24. Bhaag Milkha Bhaag

(2013)
---
Bhaag Milkha Bhaag starrer Farhan Akhtar movie directed by om Prakash Mehra. Which is inspired by living legend Athlete Milkha Singh. Farhan Akhtar brilliantly portrayed Milkha Singh and he just nailed by his performance. Prasoon's writing is powerful, lyrics are pure poetry and emotions robustly sweep the scenes with few dialogues.
25. Masaan

(2015)
---
Masaan is the directorial debut film of Neeraj Ghaywan and Vicky Kaushal also makes the debut of the year. This is a film of a great story which is written by Varun Grover. The music of this film is heart touching and lovely. The film makes sense in every aspect like music, story, direction, and Performance.
---